T
his month's first shortlist of great things to get now (and forever).
+ EVER HEARD OF DALLAS/FRANCE?
S

leek magazine
casts Paolo Anchisi for a real impressive editorial shot by Markus Pritzi and styled by Isabelle Thiry. The main theme of the issue's Paris Texas and this story entitled
Dallas/France
may never sound geographically right but is the finest piece of styling I've seen this month. Check out the cool shots and the great modelilng chops Anchisi has at BeforeYouKillUs.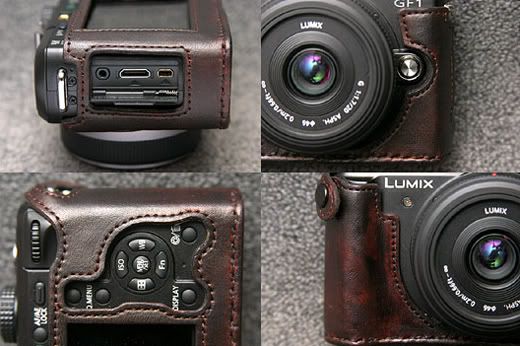 Protecting your favorite camera w/ these chic pieces @ATimeToGet
I
f you're just like A Time To Get, not much of a fan of today's camera looks, or just plain in love with your favorite gadget, getting into camerwear (yes, I just might have coined that), is a great idea for your investment. Take to tons and tons of leather options in varying colors and stitches to clothe your cameras all by Aki-Asahi point-and-shoot leather cover. I'm sure these delicious leather covers would take your investment cameras to camera-worthy gadgets.
Y
ou may have been shying away from big watches for some time cause what's stylish now is its exact opposite. Then again, if it's a damn good-looking watch, just as long as its not as big as your face then it's good. Meet the C2 Chronograph by Concord. Tough-looking and elegantly masculine in such handsome hues, this stunner will definitely be wrapping 'round wrists real soon.
L
anvin goes pared-down, chic and ultra cool for their latest offering of low and high tops. Personally, these triple colorway options are favorites, especially the mustard-gray-white one. What's also commendable about these kicks would be their lack of Lanvin's big labeling, something Lanvin's praised for. Pair these ones with slim cut jeans or khakis and a simple tee...