WHAT's GREAT NOW
T
he shortlist of cool, awesome and conscious things all worth the weekend (and more). Happy Weekend everyone.
Cute with a conscience, Bape's "Rescue and Rebuild" Charity T-shirt @ HighSnobiety
Our prayers and deepest sorrows go out to the great nation of Japan. After its latest tragedy, everyone is doing their best to reach out a helping hand to a country in need and at Bape the idea is reflective of Japan's culture and at the same time helpful to the nation. By getting yourselves a t-shirt from Bape's "Rescue and Rebuild" line of shirts, proceeds are automatically sent to the country for its rehabilitation. It's helping out and looking good and cool while doing it, and there's nothing more great than this.
+ THE ISSUE
Esquire celebrates a healthy April with their "Extreme Health" issue. On the cover is a notoriously good-looking Mr. Matthew McConaughey whom Esquire welcomes back to the "World of Men". And I ask myself, why? Where has McConaughey been to anyway? Other than that, headlines related to more health issues, women (of course) and Tiger Woods all appeal as pretty interesting reads for next month. And sure, it's never hard to take away from the awesome layout Esquire is well-known for. This is the issue folks.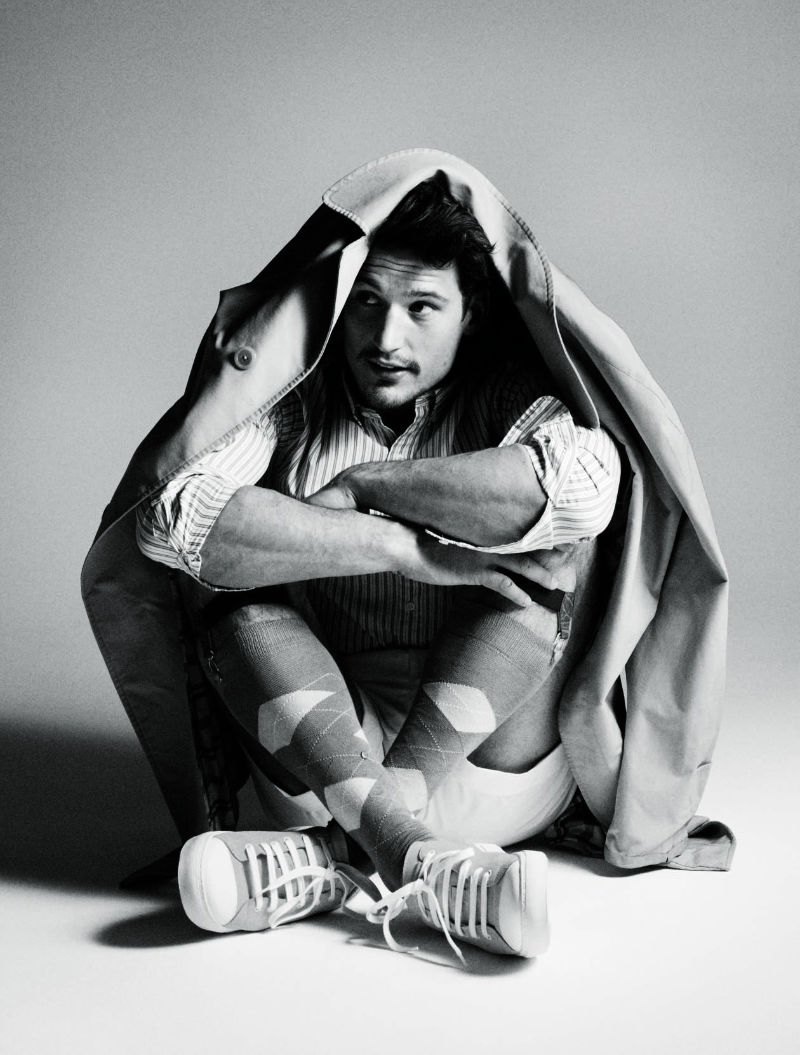 The socks, the trench coat and that searching look. A great campaign
All in black-and-white, Swedish Department Store, NK combines the clean, arresting talent of photographer Marcus Ohlsson with British Sam Webb's charming face for a campaign that's selling classic, iconic menswear. If you're somewhere nearby, best check out NK's selection so you could score yourself these classic sartorial staples. If you're in somewhere else in the world like myself, have these photos as your corkboard inspirations and start heading out on a Stockholm Style adventure.
+ A SALUTE TO THE (NEAR) FUTURE
It may not be the best time to look out for Autumn 2011 pieces, but R6's collection for this year's Fall season look (and sound) like great ideas for an all-year round must-have. Amazing accessories in masculine, timeless colors and materials are all inspired by military style, which we know is one of the biggest influences of men's style in our age, and are proof that not just cause they come out months and months from now doesn't mean they're not as good to have now in Springtime. Well, once these kids hit store shelves and those glass boxes they keep leather goods in, make sure to treat yourself to an R6 anything.
- Gerard