This weekend, we're promoting some cool fun for all of you. Besides, every weekend should be the opportunity to loosen up those ties, kick back and (not really relax but) have some fun!
Here's this weekend's shortlist of things so cool, it'll last you more than this weekend.
+ TIE-ON STYLE
P
ut on some weight, well, light weight with these Burkman Bros Bracelets made perfectly out of waxed cotton and ready for the hotter days to come. The tribal feel meets surfer dude vibe these tie-ons present make for such interesting stylish additions to outfits, as we see on Kanye West (rocking his bracelets on Coachella) plus it adds doses of awesome to your otherwise plain looks. Start tying one now!
+ PAINTING CULTURE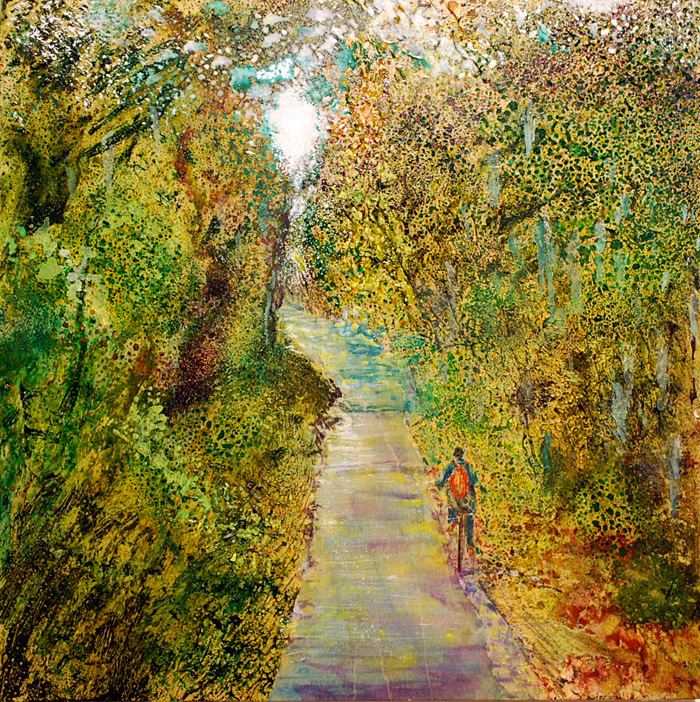 Cindy biking too close to the edge while filming the Spanish moss on Baldhead island, 2011 by Daniel Peddle
D
aniel Peddle, a casting director now turned painter extraordinaire opened his exhibition of fairly impressionistic and beautiful works for the public at New York's NPCAC entitled
The
Undertow.
Its opening last May 5 was crowded with the fashion industry's most interesting people: Philip Lim, Tao Okamoto, Hanne Gaby Odiele and Anita Bitton as only some of the big names present. We could all use some painting culture like the good old days and I'm happy Peddle's got great talent. Check it out for yourself this weekend.
+ ESQUIRE 2.0
B
ritish Esquire presents its new look and content: Esquire version 2.0.To hit newsstands this week, the Kelly Brook cover will definitely catch your attention (right?). Aside from the vamped up colors and the tighter editing on their pages (that sort of remind me of American GQ), they boast new columns and a "dream team" of writers. Here's to enjoying more of British Esquire and definitely living a more stylish life.
+ L.O.V.E. by ONRA
Y
ou know pretty well that I'm no music blogger, so throwing all the references for and of Onra's amazing track would be an impossible feat. But I've been a fan of the man since last year and have never been disappointed. His cool beats and awesome grooves are classy, sophisticated and far from what mainstream party beats produce. His latest demo,
L.O.V.E.
has been on the loop for days and I couldn't wait for local clubs to start playing Onra tracks.
- Gerard